Designer Frames & Precision Lenses
Find your perfect match at Denver Eye Care & Eyewear Gallery.
The right eyewear balances form and function. You want to look great, feel great, and see clearly in every condition. Denver Eye Care & Eyewear Gallery can help you find your match.
Our optical studio features a curated collection of designer frames and precision lenses. Your eyes deserve the best, and our experienced team can help you find it.
Call or click to schedule your appointment.
---
LINDBERG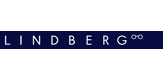 Quality, comfort, and innovation. LINDBERG eyewear is the epitome of Danish Design with every piece designed and made in Denmark. The brand is known for their level of ingenuity on the verge of the impossible. The company was founded on Danish design principles in 1986 by architect Henrik Lindberg and his optometrist father, Poul-Jørn Lindberg, creating a unique intersection between architectural design and comfort within eyewear.
With a highly specialized team committed to the research and development of new cutting-edge techniques, each LINDBERG eyewear frame is ultra-lightweight and constructed without any screws or rivets. This dedication to the Danish design tradition and constant innovation has granted
LINDBERG eyewear 112 internationally recognized design awards to date and a position within high-end eyewear as a market-leading brand. LINDBERG uses responsibly sourced, durable, and precious materials including titanium, gold, platinum, buffalo horn, fine wood, and diamonds. LINDBERG eyewear is for the sophisticated minimalist, who puts impeccable design and quality above all else.
---
OVVO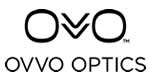 Upholding the highest standard of excellence, OVVO Optics has been creating high-performance, technologically-advanced eyewear since 1980. Made by hand at a family-owned facility in Poland, OVVO frames undergo 85 steps of meticulous craftsmanship, ensuring every pair meets the rigorous demands of the modern customer. OVVO utilizes the highest-grade materials and then implements patented technology to create advanced innovation across all OVVO Optics collections. This passion for precision and performance is evident in the sophisticated design, optimum reliability, and lightweight comfort of every frame.
Each frame is constructed from a military-grade surgical steel and titanium composite consisting of 70% steel and 30% titanium. This hypoallergenic metal first discovered in spacecraft development offers remarkable durability, lightness, flex memory, and heat resistance. Finally, fashion meets function.
---
SALT.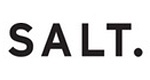 SALT. is a premium eyewear brand from coastal California that is committed to quality construction and timeless design inspired by effortless beauty. It's designed by opticians to ensure a great fit and uses best-in-class materials selected to fit comfortably and last generations.
SALT. is manufactured in Japan using only the best materials available, from premium acetate to Japanese aerospace grade titanium, to achieve the best-fitting glasses that are timeless. *SALT. stands for sea, air, land, timeless.
---
ETNIA BARCELONA

In the 1950s, Fulgencio Ramo—grandfather of David Pellicer, who is the current owner of the company—created his first eyewear factory. David brought color to a product that, up until that point, had only been brown or black. If there was one thing he knew, it was that he did not want to dedicate his efforts to just manufacturing glasses; he wanted something more. That something was creating a brand. A brand that embodied the idea of being free, human and respectful towards all ethnicities.
He wanted a brand that thought of all people and forms of expression through color and art. That's how Etnia Barcelona was born. A brand that always looks forward without forgetting its roots. For three generations, quality has been and continues to be fundamental. For years, Etnia has been working to be a more sustainable and ethical brand from using natural raw materials to their social project with the Etnia Barcelona Foundation.
---
MODO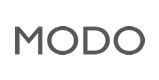 Since 1990, MODO has grown their New York roots and united the city's progressive spirit with their Italian design heritage and Scandinavian attention to detail. Throughout their 30-year history, MODO has offered eyewear that delivers lasting quality and lightness.
From the thinnest titanium frames to chunky acetate, MODO frames will never weigh you down. They also have an amazing philanthropic contribution – for every frame they sell, they provide eye care and eyewear to a child in need. To date, they've helped over 1.3 million children receive the gift of sight.
---
What are my options for lenses?
There are many eyeglass lens options available. Your eye care provider will take your lifestyle and vision correction needs into consideration when helping you select the right lenses for your eyes.
Here are some of the most common eyeglass lens types:
Transition lenses – These lenses are made of dynamic materials that automatically adjust to the level of surrounding light. They can take the place of prescription sunglasses and help block UV rays.
UV coated lenses – UV coating can be applied to regular eyeglasses unless the lens is made with polycarbonate. UV coated lenses look like any other lens – the coating is transparent.
Tinted sunglass lenses – If you are getting prescription sunglasses, you might want to get tinted eyeglasses instead. These look like sunglasses and protect the health of your eyes by keeping out UV rays, but technically they aren't true sunglasses.
Scratch-resistant coating – A transparent coating that helps protect glass lenses from those annoying scratches. Scratch-resistant coating is especially useful for children's eyeglasses.
Plastic lenses – Plastic lenses make the entire eyeglasses weigh significantly less than glass lens eyeglasses. If you are a person who dislikes feeling the weight of eyeglasses on your nose, this lightweight alternative might be right for you.
Thinner lenses – The special polycarbonate lenses greatly reduce the thickness of the lenses so that the eyeglass profile is more attractive. Thinner lenses come in thin, extra-thin and thinnest available.
Anti-glare lenses – Anti-glare lenses are dipped in a special material to make them less reflective than regular eyeglass lenses. This coating also improves the function of the eyeglasses because less light is lost and the wearer enjoys very clear vision.
Need a prescription?
We do that too! Denver Eye Care & Eyewear Gallery offers comprehensive eye exams at our Denver office. In addition to assessing your visual acuity, your eye care provider will examine your eye health and function.
Schedule a comprehensive eye exam at Denver Eye Care & Eyewear Gallery now.