Doctors & Staff
Meet the experienced and friendly doctors and staff who make Denver Eye Care & Eyewear Gallery a proud provider of vision care products and services in Denver.
Kristin S. O'Brien, O.D.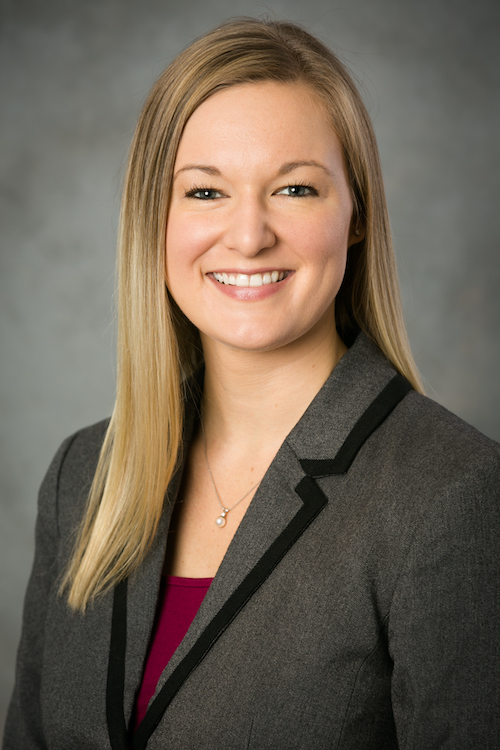 Dr. Kristin O'Brien grew up in Midland, Michigan where, from an early age, she had her eye set on a future in optometry. Dr. O'Brien attended Ferris State University in Big Rapids, Michigan where she earned her Bachelor's Degree in Applied Biology with a Vision Science concentration. She went on to complete her Doctor of Optometry (OD) degree at the Michigan College of Optometry (MCO) and graduated in 2013. Dr. O'Brien has additional training in the areas of low vision, pediatrics, specialty contact lenses and working with patients who have a mental or physical handicap. She particularly enjoys getting to know her patients and takes pride in providing exceptional eye care.
While in school Dr. O'Brien founded the Michigan Optometric Student Private Practice Association (MOSPPA) and was influential in beginning the Student Optometric Leadership Network (SOLutioN) of which she has served as President, followed by the Executive Director and is now on the Alumni Board. She also spends time on the lecture circuit, speaking about private practice and the business aspects of the profession with Optometric Insights to inspire success in future generations of optometrists. She currently leads the Vision Source NEXT Student Program with the goal of providing resources to students most interested in private practice optometry.
Dr. O'Brien has participated in optometric missions to Guyana and Mexico to provide eye care to the underprivileged and has served nationally on the Vision Council Young Professionals Advisory Committee, Liaison to the Allergan Jumpstart Ambassador Program, is the Past-President of the Colorado Young Professionals Club and current Vision Source Administrator in Charlotte, North Carolina. She also serves as the North Carolina Optometric Society Young OD Committee Chair. In addition, Dr. O'Brien works as the Director of Marketing and Analytics for iCare Advisors where she helps other optometrists achieve their dreams of opening a private practice from scratch.
Dr. O'Brien has earned multiple honors as an optometrist; early in her career with the Marchon Practice Management Award and the William Feinbloom Low Vision Award and later was named the 2016 International Vision Council Next Generation Innovator. Most notably, Dr. O'Brien was awarded the 2017 Colorado Optometric Association Young OD of the Year.
Dr. O'Brien moved from Michigan to Colorado in 2013 and opened a cold start private practice with two business partners and the help of many mentors who have guided her along the way. In 2019, Dr. O'Brien moved to Huntersville, NC, traded mountain views for life on Lake Norman, and opened Denver Eye Care & Eyewear Gallery April 1, 2021.
In her spare time, Dr. O'Brien enjoys going on walks with her French Bulldog, Luna, boating on the lake, and exploring local eateries around town with her husband, Chris, and young daughter, Emma.
From Denver, CO to Denver, NC, Dr. O'Brien finally feels at home and is looking forward to caring for the Denver, NC community at Denver Eye Care & Eyewear Gallery!
---
Brianna Berg, Eyewear Consultant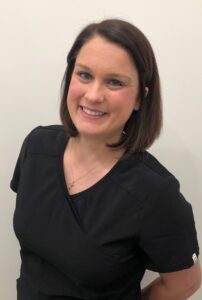 Brianna Berg was born and raised in California where she earned her Bachelor's Degree at Fresno State in Communicative Disorders: Deaf Studies and is currently working on her Master's Degree through Liberty University Online. When the office first opened, Brianna served as Patient Care Coordinator. She enjoys working at Denver Eye Care & Eyewear Gallery because of the high level of care, compassion and respect shown to each individual who walks through the door. Because of Dr. O'Brien's passion for patient care and her natural teaching approach, Brianna has quickly fallen in love with eye care as well. She has been promoted to Eyewear Consultant and is working on obtaining her ABO Certification to become a Certified Optician. She also serves at the Vision Source Representative Facilitator (VSRF), helping lead key optometry staff members in the Charlotte area.
Outside of the office, Brianna is a single mom to a sweet and rambunctious little boy who is the light of her life!
---
Kim Elliott, Billing Specialist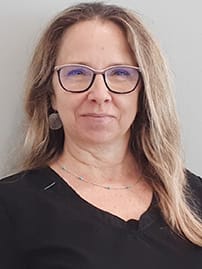 Kim was born and raised in Alabama where she worked at Regions Mortgage as a Facilitator for six years. After moving to North Carolina, she worked at A Network of Care as a Client Coordinator where she served seniors for 20 years. After taking some time off during the pandemic, Kim began working as the Patient Care Coordinator at Denver Eye Care & Eyewear Gallery in November 2021. Her passion is serving others with unparalleled kindness and respect.
Outside of the office, Kim is a mom of 2 boys, 4 dogs, and loves to go off-roading with her husband of 29 years, Vince, who is the love of her life.
---
Mona Sweltz, Patient Care Coordinator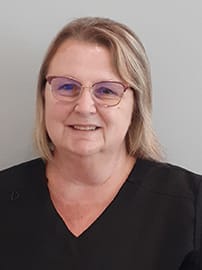 Mona was born and raised in upstate New York. She moved to Florida in 2006 and continued to work in the medical field. In 2020 she moved to Denver, NC and officially became a 'halfback'! Mona has several years of experience in eye care and currently serves as Patient Care Coordinator. She says working at Denver Eye Care & Eyewear has been a wonderful experience and she loves her work family and patients.
When away from the office, Mona spends her down time with her husband, Doug, her 2 adult daughters, Danielle and Shalyn, and grandchildren. Any other time you can find her in the kitchen cooking and baking for her giant family.
---
Jess Fedor, CPO, Optometric Technician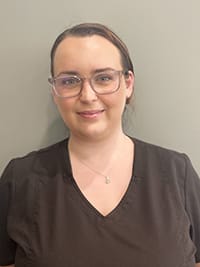 Jess was born and raised in Charlotte and has held several different positions in the medical industry including phlebotomy and EMT. In 2020, a very fitting year, Jess found her passion in eye care and hasn't looked back! She started working in ophthalmology with Horizon Eye Care and transitioned into private practice in 2022 with Denver Eye Care. Jess has a passion for helping others and loves guiding patients through their eye care experience. She enjoys working with children and helping them discover the superpower that she calls glasses! She loves getting to know her patients and is what she enjoys most about her work.
Jess is a newlywed! She and her husband, Travis, recently purchased their first home that they share with their fur babies. While not at work, you can find Jess with Travis and their two dogs getting into all sorts of adventures.
---
Sydney Bryant-Ramsey, Eyewear Consultant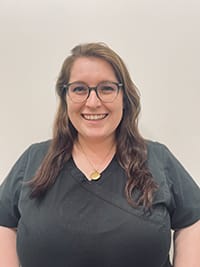 Sydney is a North Carolina native who recently relocated from Asheville, NC to Denver. Before she began her career in eye care, Sydney worked in the public school system as a high school choir teacher. Yes, she occasionally breaks into song and is always happy to sing upon request! While she loves being a part of the Denver Eye Care team, one of her favorite things is interacting with and getting to know her patients.
In her spare time, Sydney enjoys photography, playing piano, reading, and playing board games with her husband, Kendall and her cat, Charlie.